AcryPoint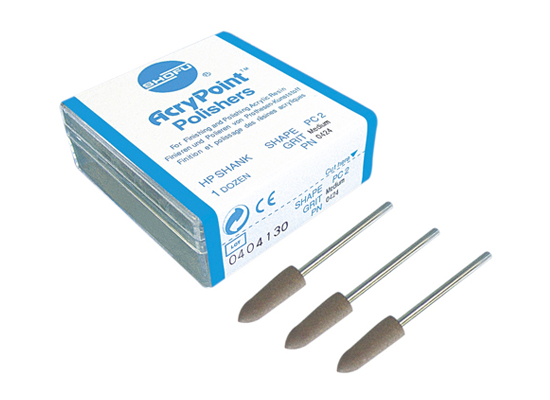 AcryPoints are designed incorporating the unique polishing technology of SHOFU, for adjusting and polishing all types of acrylic appliances to a high lustre, in the laboratory or chairside, while eliminating the need for messy polishing pastes.
Features
These Popular Acrylic Polishers are available in 3 different grits:
Coarse (Dark Grey) – for adjusting
Medium (Brown) – for finishing
Fine (Light Grey) – for polishing
Recommended Speed Range:
5,000 – 10,000 rpm / max. 15,000 rpm. Contact Pressure: 3 – 5 N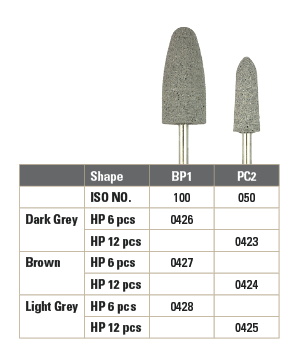 Packaging
PC2 is packed in a box of 12's and BP1 (Big Points) is in a box of 6's.