Handy Articulator IIA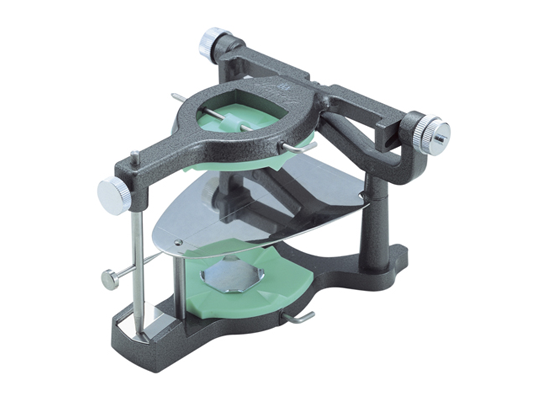 Handy IIA articulator is a simple articulator constructed on the basis of mean value of the jaw movement.
Features
When the centric screws are loosened, a spring located in the centre of the upper jaw permits movement and return to the original position.
The incline of the condylar path is 25°. The distance between the condyles is 10.5 cm while the distance between the condyle and lower central incisor is 11.2 cm.
There is a 25° Bonwill triangle to the total surface of the occlusal plane. The distance between the upper and lower jaw is 8 cm.
The upper jaw maintains a horizontal position even when the Incisor Rod is removed. It can also be inclined at 45° to the rear for convenience in mounting the model.
This articulator comes with 2 easily removable, heat resistant plastic mounting plates to permit working with more than one model at a time.
Packaging
Individually packed [PN 5041]