Composite Polishing Kit CA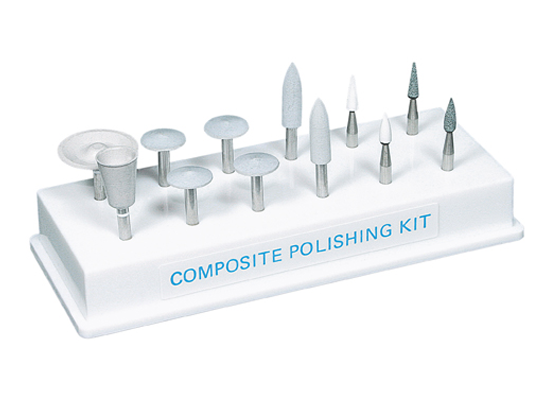 For Composites / GIC
A comprehensive assortment of stones and impregnated silicone polishers for finishing and polishing of composites and glass ionomers.
Features
The durable abrasive points are autoclavable and cost-effective.
Comprehensive selection of points for finishing and polishing in one kit
For fast and efficient finishing the use of Composite Finishing Kit FG is recommended in conjunction with the Composite Polishing kit.
Recommended average speed:
Dura-Green Stones: 5,000 – 20,000 rpm
Dura-White Stones: 5,000 – 20,000 rpm
Composite Polishers: 10,000 – 12,000 rpm
Composite Fine Polishers: 10,000 – 12,000 rpm
Packaging
The Kit CA [PN 0310] contains:
Dura-Green Stones CA – 1 each CN1 and FL2 – for reduction of excess material
Dura-White Stones CA – 1 each CN1 and FL2 – for finishing
CompoSite Polishers CA – 2 each Bullet, Knife, Wheel – for pre-polishing
CompoSite Fine Polishers CA – 1 each Cup, Disk – for polishing without damaging enamel