Retention Beads Set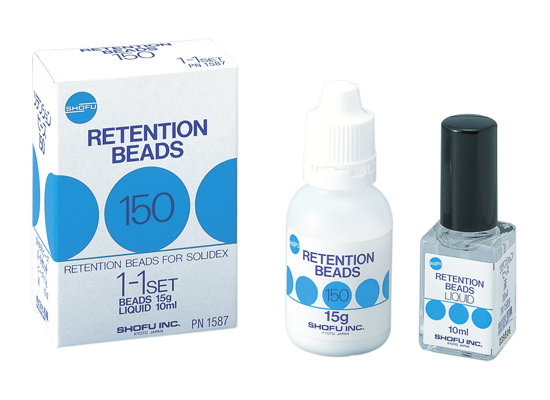 Retention beads are designed to provide optimum retention between metal surface and indirect composite.
Features
Each bead is 150µ which is an ideal size to provide sufficient mechanical retention for metal reinforced indirect composite restorations.
The adhesive liquid facilitates the adhesion of the beads to the wax pattern.
Packaging
Retention Beads 1-1 Set [PN 1587] contains:
Retention beads 15 gm x 1, Adhesive Liquid 10 ml x 1