Ceravety Press & Cast Investment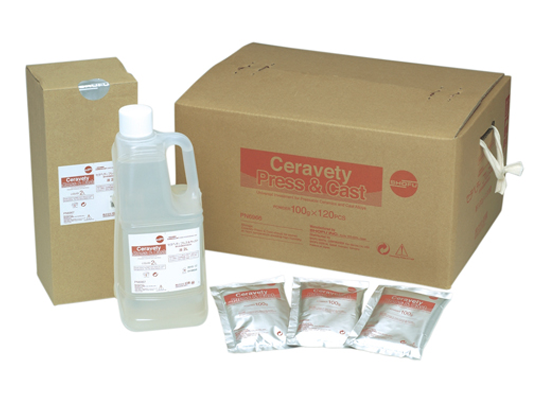 A high performance, multi-purpose investment designed for accurate casting of all types of alloys and pressable ceramics that ensures easy investing and a smooth surface.
Features
Offers ideal consistency, less residual stress and minimal reaction layer with pressable ceramics.
Quick burnout in 20 min after investing with ringless technique reduces processing time and exhibits a wide expansion range for easy devesting, with good setting expansion rate of 1.0 %.
Universal investment material that is applicable for press moulding (ceramics) and metal casting (precious alloy, semi-precious alloy and non-precious alloy).
Packaging
Individually packed in:
Powder 3 kg (sachets of 100 g x 30 pkts) / 12kg (sachets of 100 g x 120 pkts)
Liquid 300 ml / 2 litres