DirectDia Polishing Paste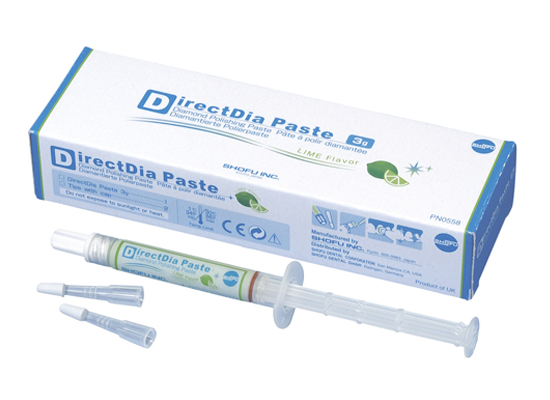 Diamond impregnated polishing paste for intra-oral super polishing of natural teeth after cosmetic contouring, porcelain or composite restorations.
Features
Made of micro-fine diamond particles (2-4 μ in size) in a light green smooth paste with palatable lime flavour for superior handling and maximum patient comfort.
Recommended for use with Super-Snap Buff Disk.
Packaging
Individually packed in a syringe of 3 gm [REF 0558]