Ceramisté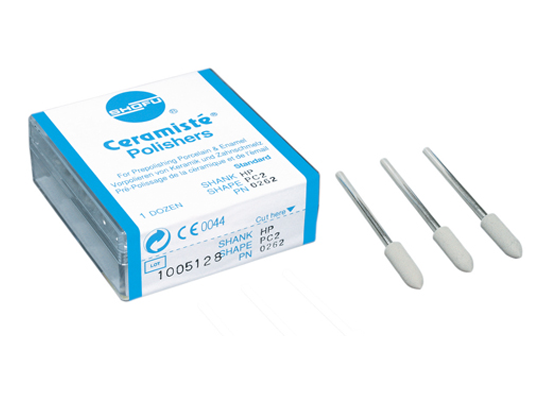 Impregnated with silicon carbide in high grade silicone, Ceramiste polisher is designed for polishing porcelain & enamel to acheive a glazed-like polish.
Features
These autoclavable polishers come in 3 polishing grits:

Standard Polishers – for pre-polishing
Ultra (yellow band) – for polishing
Ultra ll (white band) – for superpolishing to a glazed-like surface

Available in:

Cups and Midi-Points (CA & FG shank only)
All other shapes (HP, CA shank & Unmounted Wheels)
Recommended Speed Range:
10,000 – 12,000 rpm / Max. 15,000 rpm (FG) or 20,000 rpm (HP & CA). Contact Pressure: 1 – 2 N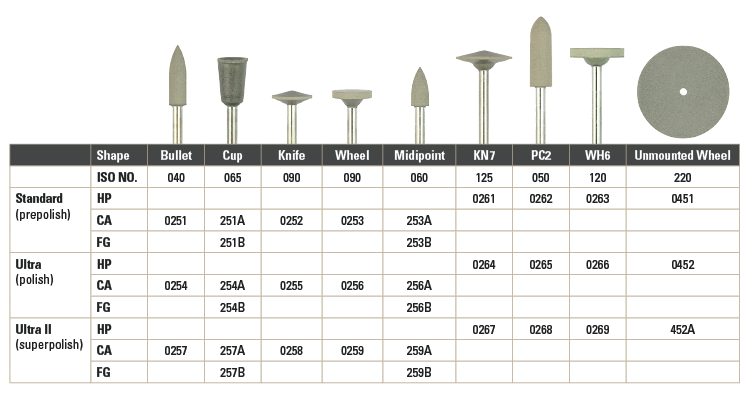 Packaging
Individual shapes are packed in a box of 12's.