Diamond Points FG – Supercoarse Grit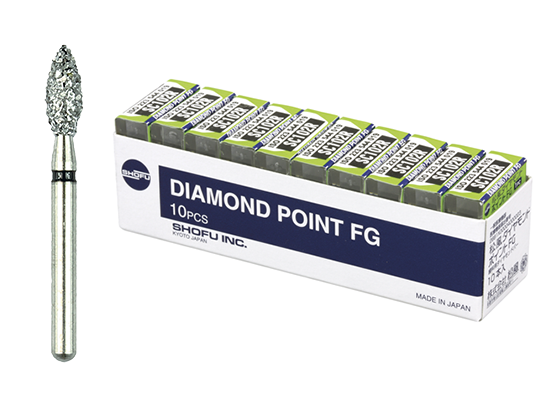 SuperCoarse Grit (Black Band) – These diamond points are designed with large diamond particles, specifically for efficient intra-oral crown removal of all-ceramic zirconia, metal and porcelain fused to metal restorations. 10 different shapes are available.
Features
The shank is made with high quality stainless steel in precise dimensions while the cutting head has an even distribution of natural diamond particles for accuracy, durability and consistent clinical performance.
Packaging
Available in: 10 different shapes