Vintage Mixing Liquid HC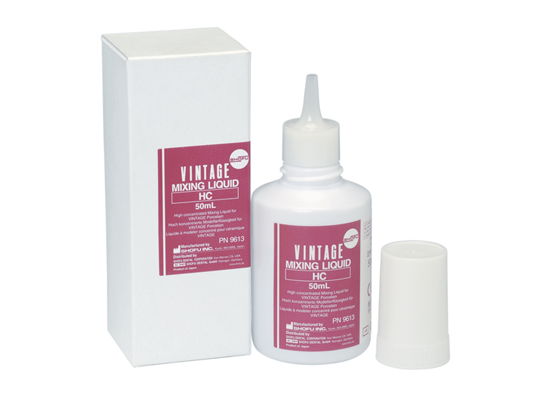 A liquid specially designed for mixing body or enamel powders of the Vintage Porcelain Systems.
Features
Vintage Mixing Liquid HC provides superior handling in a thicker consistency and retains moisture to enhance shape stability during build up.
It can be used on its own or mixed with distilled water to achieve the desired consistency.
It is suitable for use with the body and enamel powders of Vintage Halo, AL and ZR porcelain.
Packaging
Packed in a bottle of 50 ml [PN 9613] / 500 ml [PN 9614]